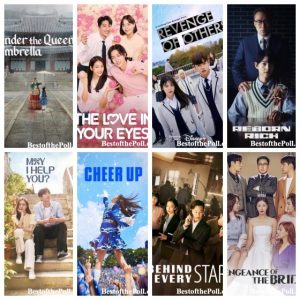 Which one is the Best Korean Tv Series of December 2022?
These are our candidates: Bargain, Behind Every Star, Cheer Up, Curtain Call, May I Help You?, Reborn Rich, Revenge of Others, Summer Strike, The First Responders, The Love in Your Eyes, Three Bold Siblings, Under The Queen's Umbrella, Vengeance of the Bride, Weak Hero Class 1.
Choose your favorite one and vote!
Important Notice: You can vote only once in 1 hour!!!
End Date of Poll: 01 January 2023
This poll has been closed.
The Best Korean TV Series of December 2022